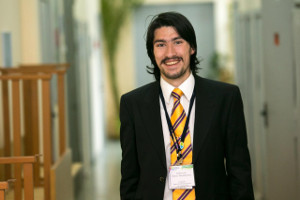 Year 2022/23:
This Fall I am co-organising the UCL geometry seminar.


In Spring 2023 I am organising Workshop on birational geometry and foliations (with Calum Spicer).

Last talks:
2022: Cardiff (Feb 2022), KCL (April 2022), IMPA (July 2022), PUC (Aug 2022), Cordoba (Aug 2022), LSGNT (Oct 2022)
2021: Waterloo (online, 2021), Moscow (April), Moscow (June 11), Vladivostok (July 21), Imperial (Nov 12)
2020: Zoomerfest (online, March), BOWL (online, November)
2019: Basel (November 20), Mainz (December 20), Lyon (March 15), NYU (April 16), Toronto (April 21), Irvine (May 14), Davis (May 16), Krakow (June 8), Moscow (Aug 2), Rio de Janeiro (Aug 7,8), Perimeter (Oct 3), London (Oct 2), Miami (Oct 23 & Oct 25), Mexico City (Nov 28), Hannover (Dec 5), Warsaw (16-20)
Past events:
Workshop in the honor of Fedor Bogomolov 75th birthday, 14-16 January, 2022
RepTile, February 22-24, 2019
Number Theory Days (March 8-11, 2019), Athens, GA.
Hyperkähler Event, June 19-23,2019
Lutsinofest Conference (2016-19, 2021).
Summer School in Yaroslavl', July 23-August 1, 2018
Summer School in Yaroslavl', July 23-August 1, 2019
Summer School in Yaroslavl', July 24-August 1, 2021


MARCH 2020 - DECEMBER 2020: ZOOMerFEST
This is seminar organized by Grisha Papayanov (Northwestern) and myself in March 2020. We had two math sessions weekly -- on Thursdays and Sundays; and one non-math session weekly with talks in broad subjects. Later seminar has been reorganized to the online/offline seminar of Laboratory of Algebraic Geometry
About me:
I completed my PhD at HSE in 2017, since 2017 I am PostDoc at UGA. In 2020 I moved to University College London as Clifford Research Fellow.

I am interested in algebraic geometry, especially hyperkähler geometry, also in complex and differential geometry, and to a lesser extent in the interplay between algebraic geometry and number theory. Currently, I am thinking on questions related to the Lagrangian fibrations of hyperkähler manifolds, and some other questions on finitness of such manifolds, i.e. Rozansky-Witten invariants, group of automorphisms.

On this website you can find some of my CV, publications and preprints, talks, and information on my teaching. At the University of Georgia I have taught Calc I and Multivariable Calc. In the Fall 2021 I have taught Riemannian Geometry in UCL, in the Spring 2022 I taught mini-course on hyperkähler geometry for LTCC. My other interests include chemistry (some works are also available in publications), football, and couple of different projects.
---