I am a wagnerian, at least, was. Saw 5/3+1/3+3+3=8 performances in Bayreuth, so had to be. Anyway, my musical interests are influenced by Wagner, even if Schubert is better, and this page is very personal.
---

Die Liebe liebt das Wandern -
Gott hat sie so gemacht -
Von einem zu dem andern.
Fein Liebchen, gute Nacht!
---
Great conductors of the past and present
Wilhelm Furtwängler
Karl Böhm
Rafael Kubelik
Clemens Krauss
Carlos Kleiber
Pierre Boulez
Jeffrey Tate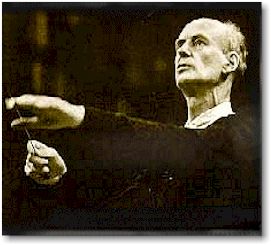 ---
---
New generation
A very promising and young Siegfried, Lance Ryan;
and almost as young and already excellent Parsifal, Burkhard Fritz.
Conductors: Christian Thielemann, Franz Welser-Möst, ...
---
Local attractions
---
Wasteful links
Operacast, weakly list of the opera broadcasts in the internet.

Operabase, if you would like to know the future performance schedule of Anna Netrebko, Dmitri Hvorostovskii, or Matti Salminen, this is the easiest way to find out.

Online Musik Magazin, it knows almost everything about neuen (und alten) Aufführungen in Deutschland.

Operone, and this one can provide you with singers birthday dates, including women's.

House of opera, Premiere Opera, they sell unofficial recordings.